Synopsis
A sensory ethnography on the Balinese cockfight
Shot in the arid landscape of West Bali, Indonesia, Tajen, Balinese for cockfight, follows multiple narrative threads of this ancient spectacle– that of the blade, the rooster, the cockfighter. It is the moment when these elements come together during the bloody match that the real drama begins.
With a richly sensory approach that embeds the viewer within the action of the arena, Tajen is a poetic visual evocation of the intimacy, brutality, and festivity of the fight. While neither approving nor decrying this tradition, the film immerses the viewer into the visual and auditory domains of steel, feathers, blood and the money that defines Tajen.
Learn more about the Balinese cockfight
1
Explore the life of a gamecock
2
Delve into the mind of a cockfighter
5
Witness the fight's aftermath
A multimodal documentary project on the ancient bloodsport of cockfighting in Negara, Indonesia
Tajen: Interactive is a web documentary made by visual anthropologists, using different modes of representation to evoke and explain the cultural, historical, and psychological aspects of cockfighting in Negara, Bali.
Utilizing sensory ethnography, expository documentary, stop motion, mixed media, kinetic typography, whiteboard drawings, discussion questions, articles
Official Selection
2018

American Ethnological Society / Society for Visual Anthropology "Resemblance" Conference, Philadelphia, PA
Society for Visual Anthropology "Visual Research Conference", San Jose, CA
American Anthropologist Association "Resistance, Resilience, Adaptation 117th Annual Meeting", San Jose, CA
Society for Visual Anthropology Film and Media Festival, San Jose, CA
Seattle Transmedia Interactive Film Festival, Seattle, WA

2019

CAMRA Screening Scholarship Media Festival, Pennsylvania, PA
Intimate Lens Visual Ethnographic Film Festival, Caserta, Italy
Society for Psychological Anthropology Biennial Meeting, Santa Ana Pueblo, New Mexico
Videos
History and anthropology of cockfighting
Globalized animal rights perspectives
Betting on a cockfight then
Betting on a cockfight now
Blade lore
Choosing your weapon
The raw and the cooked
The perfect cock
Spotting a winner
Training a contender
Articles
Deep Play: Notes on a Balinese Cockfight
Perspectives on Geertz
Cockfighting and tabuh rah
Human universals
Re-enacting a cockfight
Global animal rights perspective
Applied anthropology
Culture and moral relativism
Informal learning
Ethnographic pragmatics
An alternate take on the cockfight
Sacred and taboo
Using ethnographic evidence to test theory
Functionalism
Ethnographic pragmatics
Ethnographic literature research
Cockfight and women
Cultural factors in behavioral disorder
Psychodynamic perspectives on culture
Elemental Productions
Production Company
Ele­men­tal Pro­duc­tions is a Los-Angeles based ethno­graphic doc­u­men­tary film com­pany ded­i­cated to the pro­duc­tion of films focus­ing on the rela­tion­ship between cul­ture, psy­chol­ogy, and per­sonal expe­ri­ence. Ele­men­tal Pro­duc­tions was founded in 2007 by anthro­pol­o­gist Robert Lemel­son and evolved out of years of field­work and thou­sands of hours of footage gath­ered in Indone­sia since 1997.
Tajen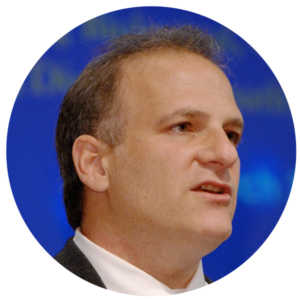 Robert Lemelson
Director/ Producer
Robert Lemelson is a cultural anthropologist, ethnographic filmmaker and philanthropist. Lemelson received his M.A. from the University of Chicago and Ph.D. from the Department of Anthropology at UCLA. Lemelson's area of specialty is transcultural psychiatry; Southeast Asian Studies, particularly Indonesia; and psychological and medical anthropology. He currently is a research anthropologist in the Semel Institute of Neuroscience UCLA, and an adjunct professor of Anthropology at UCLA.
Tajen
Alessandra Pasquino
Director/ Producer/ Writer
Alessandra Pasquino is a filmmaker and producer of documentaries, commercials, and special projects. She has collaborated with many artists and celebrities including: Oliver Stone, Wayne Wang, Klaus Kinski, Gregory Colbert, Leonardo Di Caprio, Pietro Scalia and Matthew Rolston.
Tajen
Briana Young
Director of Photography/ Editor/ Writer
Briana Young is a visual anthropologist. She earned a B.A. from UCLA in cultural anthropology and a Masters degree in visual anthropology from USC. Since graduating from USC she has worked on the Emmy nominated documentary Superheroes, created videos for Novica in association with National Geographic, and has filmed and edited in over 15 countries around the world from the Galapagos Islands to Nepal. Her short film, Screw It, I'll Play Make Believe, has been screened internationally at festivals, broadcasted nationally on The Documentary Channel, and her thesis film Ladies of the Gridiron was selected to be part of KQED Truly CA Shorts, and is used as a teaching tool on gender roles and women in sports in classrooms across the country.
Tajen
Julia Zsolnay
Assistant Director/ Writer
After graduating with a B.A. in Anthropology from UCLA, Julia began working in ethnographic film at Elemental Productions. For the past three years, Julia has worked on all aspects of filmmaking from initial concept to final output and distribution. She has a passion for storytelling and world cultures. When not working Julia can be found fostering dogs and cats as a volunteer for various rescue organizations in Los Angeles.
Tajen